Private Cloud Advantages and Challenges
Private cloud IaaS offers a high degree of flexibility, security and control while providing cost savings over traditional infrastructure.
As with public clouds, enterprises moving to the private cloud still do so with a strong motivation to reduce total cost of ownership while maintaining high performance, security, and IT control. By decoupling individual servers from specific workloads, private clouds offer better utilization of resources than with traditional infrastructure. They match capacity more closely with need and increase the efficiency of provisioning. Likewise, adopters of private cloud IaaS may expect better ongoing operating cost performance than they would get from a public cloud alternative.
---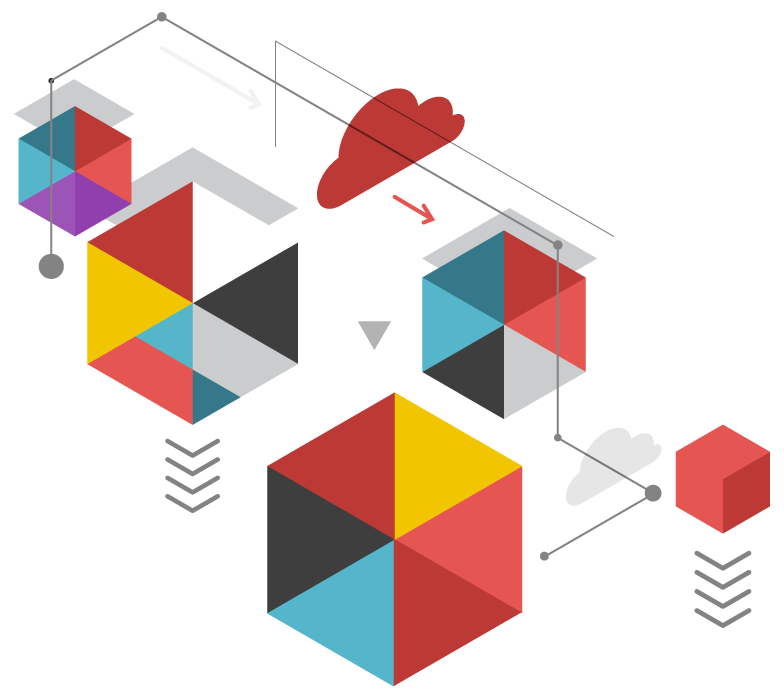 IDC research on organizations that have migrated business applications from traditional infrastructure to private cloud has shown clear operating cost performance benefits such as:
Increasing scalability of infrastructure enables the reduction of infrastructure costs by 25% to 50% (an average of 32%).
IT labor costs allocated to supporting IT infrastructure can be reduced by 25% to 70% (an average of 42%) by migrating from traditional infrastructure.
Reduction of unplanned downtime - by 20% to 99% with an average of 46%.
Private cloud infrastructure can help enterprises to offer automation, orchestration, self-service, and improved visibility (and therefore control) over costs. Time to deploy applications also improves with private cloud over traditional infrastructure. IDC's analysis of companies using private cloud solutions reveals that time to provisioning decreases anywhere from 27% to 99% with an average of 35% reduction. Time to deploy applications decreases between 50% and 90% with an average decrease of 70% (Figure 5).
Average Improvement: Private Cloud over Traditional Infrastructure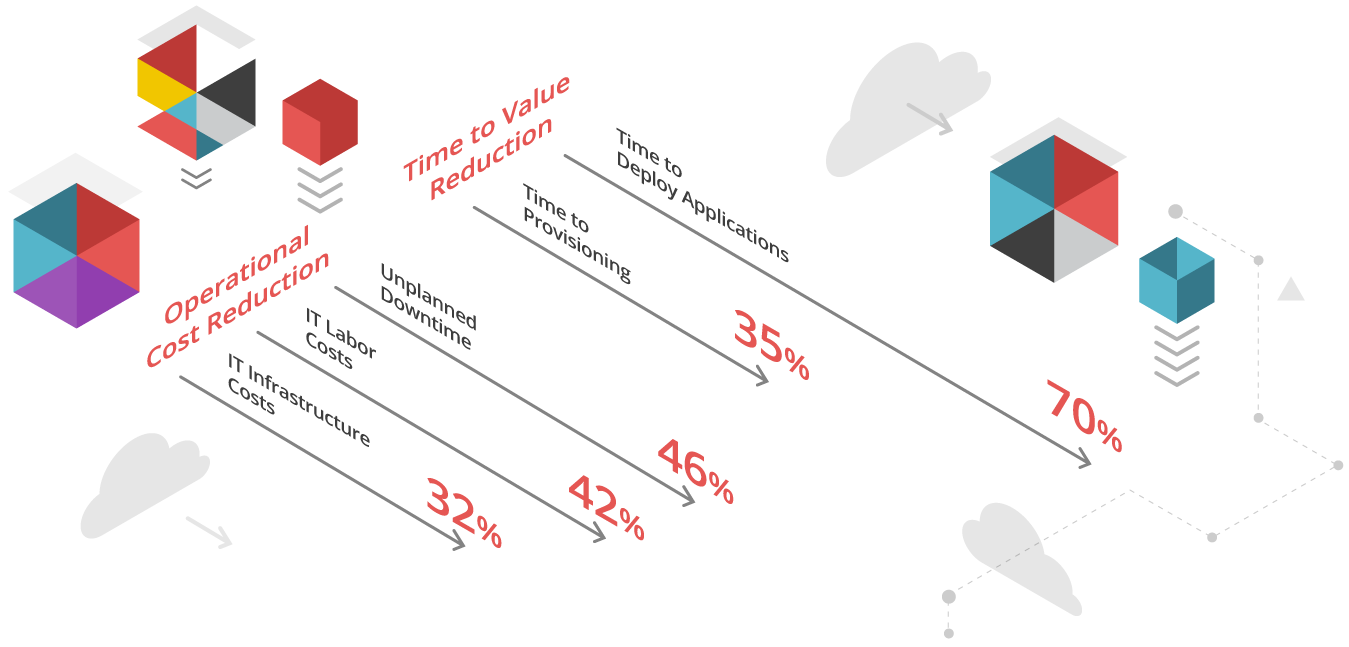 Speeding time to value helps create more productive users, improve customer satisfaction, and reduce compliance risk and the risk of data loss. Reducing ongoing maintenance needs gives technical staff an opportunity to spend more time and focus on activities that directly create new business value and to improve responsiveness to the business's needs.
---
After cost and performance, objectives differ between public and private cloud. Enterprises deploying private cloud are strongly driven by expectations of improved security and compliance (Figure 6).
Top Drivers in Choosing Private Cloud
Cost effective for our workloads compared to other options
More security than Public Cloud IaaS/PaaS
Flexibility to configure the platform and resources as needed
Ease of allocating costs and resources for multiple applications
Meets compliance and regulatory requirements
Ease of scaling and provisioning for applications
Less risk than using Public Cloud IaaS/PaaS
Control and service level considerations
Top down decision in the organization
---
Some of the potential disadvantages of DIY private clouds include the relative lack of tooling and third-party services available compared to those offered by popular public cloud platforms. This tooling gap also makes DIY hybrid cloud a generally worse environment for analytics applications, although vendors are closing this gap with extensibility to add data services to the IaaS layer and through the expansion of their ecosystems.
Furthermore, due to the need for enterprises to purchase and set up their own physical infrastructure, private clouds don't offer nearly the same level of scalability and agility that comes with public cloud.
A good rule of thumb is that applications with predictable and relatively consistent usage over the next five years are likely to be more cost effective on private cloud while those with variable or unknown usage over the next five years are likely to be more cost effective on public cloud. IT buyers should consider these questions when making platform decisions.
---